First Dental Visit Expectations | Adults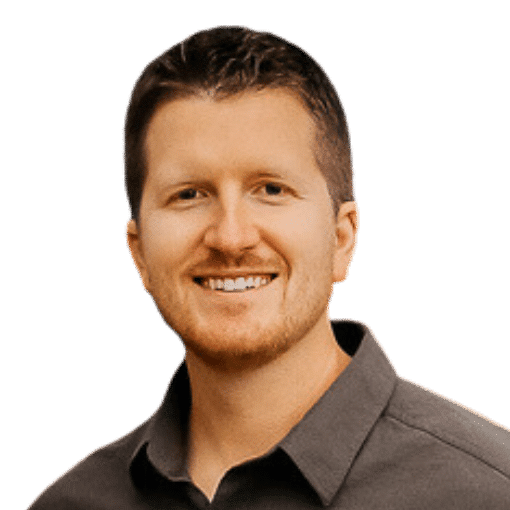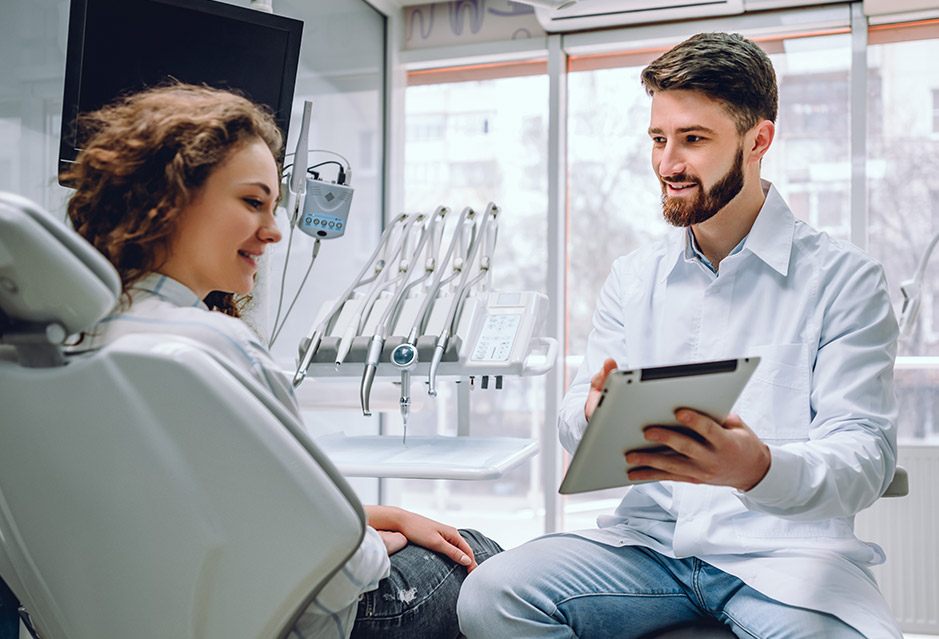 According to the American Dental Association, (ADA) 42% of individuals don't see a dentist as often as they would like. Meanwhile, 85% of Americans believe their oral health is essential to their overall health. And while they recognize the importance, only a quarter (25%) of Americans are extremely satisfied with the health of their mouth.
It's safe to say that Americans have room for improvement when receiving dental care; however, many pitfalls keep us out of the dental chair. Check out the article below to learn how to overcome these challenges.
Recommended Reading:
Overcoming Obstacles at the Dentist
Benefits of being prepared for your visit:
Ease concerns
Stay attentive during visit
Ask appropriate questions
Leave with a better understanding of your oral health
First dentist visit expectations
Before your visit, if possible, complete relevant medical and dental questionnaires online. Take advantage of this opportunity to expedite your dental visit on the day of your appointment. Completing them online provides adequate time to answer each question thoroughly and without feeling rushed. Also, if you take any medications, you can document them more accurately from home.
Steps during a dental exam:
Dental x-rays
Periodontal evaluation
Intraoral and extraoral exams
Teeth evaluation
Treatment plan
Financial presentation
Arrive no later than 10-15 minutes before your scheduled appointment to complete any subsequent documentation.
1. Dental x-rays
Patient vitals and dental x-rays will be completed first. A full-mouth x-ray series consists of a panoramic x-ray and 18-20 individual x-rays.
Panoramic x-ray: Evaluates the teeth and surrounding structures, including the jaw, sinuses, and supporting bone structure. The x-ray will slowly spin around your head for 20 seconds while you hold still. If wisdom teeth are present, the dentist will visualize them in this x-ray.
Individual x-rays: Evaluate decay, bone loss, fractured teeth, dental infections, and other abnormalities. These x-rays are known as bitewing and periapical images. If you have difficulty taking x-rays, learn how to prevent gagging in the article below.
Full mouth radiographic x-ray series occur every 3-5 years, and individual x-rays
occur yearly or as directed by your clinician.
Related: Learn more about dental x-rays
2. Periodontal evaluation
The periodontal evaluation, or gum measurements, will be completed by the dentist or a registered hygienist. They may inquire about your brushing habits, dental history, and overall oral health. They will screen for two gum diseases; gingivitis and periodontal disease.
Gingivitis: Consists of swollen, inflamed gum tissue without the presence of bone loss. The gum tissue may appear red or angry-looking with evidence of bleeding. Gingivitis is irreversible; you can learn how to manage it in the article below.
Related:
Read more about Prophylaxis
Periodontal disease: Also known as gum disease, consists of gum inflammation and bone loss. Periodontal disease is irreversible, so treating it as soon as possible is essential. In addition, scientists have discovered a link between periodontal disease-causing bacteria and Alzheimer's disease. Check out the article below to learn how to manage it.
Related:
Learn more about Scaling and Root Planing
The clinician will use a periodontal probe (millimeter measuring tool) to evaluate the space below your gums, and the dental assistant will document a series of numbers. Then, the dentist will discuss scaling and root planing if periodontal disease is present.
Periodontal probe measurement guide:
1-3 mm: shallow pockets and gum tissue is tight around the tooth
4-5 mm: attachment below the gum line may be failing
6-7 mm: attachment is compromised and bone loss may be occurring
8 mm: advanced gum disease is present and immediate attention is needed
3. Intraoral and extraoral exams
The dentist may palpate under your jaw, behind your ears, and around your neck to look for abnormalities. Inform your dentist if you smoke, use chewing tobacco, consume alcohol, or have a family history of oral cancer. Early detection is key to long-term success. Below are common areas of the mouth that are examined.
Lips
Tongue
Floor of the mouth (below tongue)
Soft palate
Hard palate
Gum tissue
4. Teeth evaluation
Teeth evaluation consists of visual, tactile, and radiographic assessment. This examination allows the clinician to diagnose any treatment.
Many dentists use magnification loupes up to 3.5x to better visualize the teeth and surrounding gum tissue. Next, the dentist may use a dental instrument (explorer) to screen for cavities. If the explorer sticks, a cavity may be present. Learn more about cavities and how dentists manage them in the article below.
Related: Learn more about Cavities
5. Treatment planning
Treatment planning and patient understanding are best when the dentist and patient communicate actively.
After the dentist sits you up and explains their findings, they will discuss treatment options and alternatives. It's essential to understand why treatment is recommended before moving forward. The patient can lose trust if you cannot visualize the problem or understand the issue.
The dentist can easily visualize many problems for the patient between the x-rays, periodontal probings, and intraoral pictures. If you are confused or unsure why treatment is necessary, now is the time to ask any questions.
Recommended Reading:
Top 5 Best All-Natural Whitening Toothpaste
6. Financial presentation
The financial presentation occurs between the patient and the treatment coordinator. If you have insurance, verify that it's active and apply for treatment estimates. The dentist should prioritize the treatment based on your chief complaint, such as treating a painful tooth before replacing a missing tooth.
Be sure the dentist addresses your complaint! The dentist should discuss treatment alternatives along with financial considerations.
An efficient dental team will have a seamless handoff between the dentist and the treatment coordinator to eliminate confusion.
Related: Best MDA Recommended Products
My Experience & Expertise
After your visit, it's essential to evaluate your experience. Below are some questions to consider.
Was the dental practice accessible and accommodating for your schedule?
Was the dental team welcoming and considerate of your experience?
Is the dental practice clean, well lit, organized and efficient?
Was the hygienist thorough and understanding?
Did the dentist address your chief complaint?
Was the dentist empathetic and conscientious of your time?
Was the treatment plan clear and concise?
Is the financial commitment realistic?
How did the visit make you feel?
Knowledge is power when cultivating healthy dental habits. The more informed you are, the better positioned you'll be to prevent avoidable and potentially costly dental procedures for you and your family. Watch for future blog posts, where we'll continue sharing important information, product reviews and practical advice!
---
Sources