---
Important Oral Health Pregnancy Tips 2023
Category: Dr. Advocate's Insights, Kids Dentistry, Oral Health
By: Dr. Advocate
Updated: January 19, 2023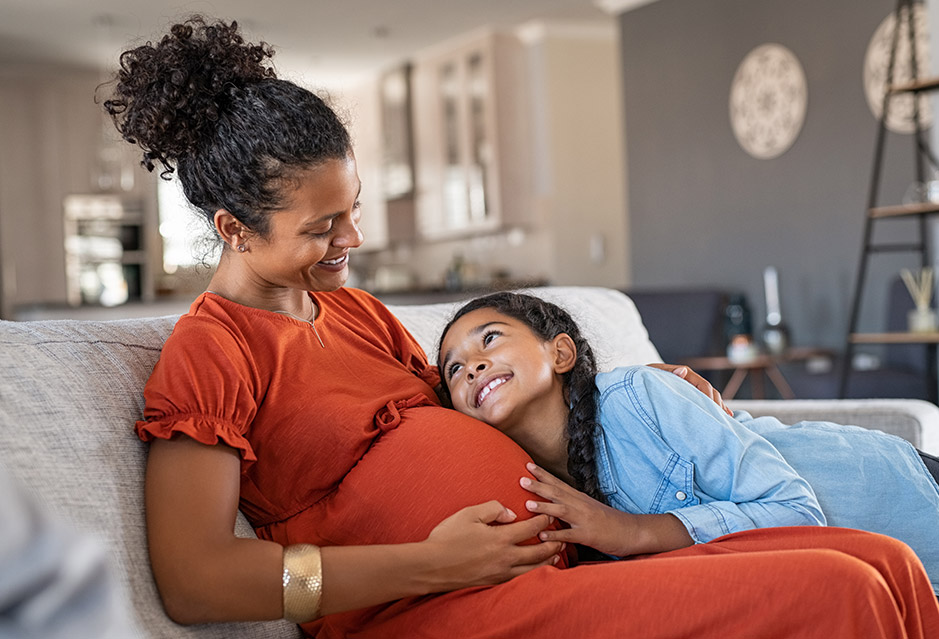 Brushing, flossing and regular dental care is even more important while you're pregnant. This is because your progesterone hormone levels increase during pregnancy, leaving your gums more prone to plaque accumulation and inflammation.
Experiencing puffy red gums is known as gingivitis and, if left untreated, may lead to periodontal disease. Periodontal disease leads to infected gums, bone loss, and possible tooth loss. Unfortunately, this disease is irreversible, so it's essential to eliminate bacteria before it becomes problematic.
Table of contents
During pregnancy
During pregnancy, routine dental visits are necessary to minimize and prevent bacteria attacks. Gum inflammation can be recognized as bleeding while brushing or flossing. The more you floss, however, the less your gums will bleed. So let's take a closer look at ways to keep you and your baby's teeth healthy.
---
Brushing and flossing
Brush your teeth with a soft toothbrush and fluoride toothpaste twice a day to prevent tooth decay
Floss once a day before bedtime
Use a fluoride mouth rinse before bedtime
If you vomit from morning sickness, rinse your mouth with water
If you feel too sick to brush, rinse your mouth with a fluoride mouthwash
Related:
Best MDA Recommended Products
---
Healthy eating
Drink recommended amount of water per day
Drink water or low-fat milk instead of sugar-rich drinks
Eat fruits, vegetables, whole-grain and dairy products
Eat lean meats, fish, chicken, eggs, beans and nuts
Limit sugary snacks and beverages
Limit sweets like candy, cookies or cake
Look for products that contain xylitol such as chewing gum and mints
Recommended Reading: Baby Teething: Signs, Symptoms & Solutions

---
Dental care
Dental care is safe when you're pregnant
Inform the dental team that you're pregnant before x-rays
The dental team may recommend fluoride rinses
They may recommended chewing gum with xylitol
Xylitol reduces bacteria that can cause dental decay and gingivitis
---
After pregnancy
Managing your oral health after pregnancy will prevent bacteria transmission to your baby. Oral bacteria are easily transmissible, so it's essential to give your baby a healthy start. Continue to brush, floss, and visit your dentist regularly. Next, let's look at ways to care for your baby's gums and teeth.
---
Recommendations
Germs can pass from your mouth to your baby's mouth
Use a different spoon when tasting their food
Clean your baby's gums after feeding
Use a soft toothbrush or damp washcloth
First tooth will arrive around 6 to 10 months
Use a smear of fluoride toothpaste when brushing
Don't put your baby to sleep with a bottle
Take your baby to the dentist within six months of their first tooth
Recommended Reading: Baby Teeth Are Important Too!
---
Final thoughts
Pregnancy can be a challenging time to juggle a growing baby, countless appointments and daily activities. These helpful tips can help improve your oral health so dental concerns can be one less thing to worry about.
---
The more you know, the more healthy habits you can develop – saving you and your family from avoidable and potentially expensive dental procedures. Talk to your dental professional for more suggestions on improving oral health and check back for more blog posts and relevant information. Please share this site and let us know what else you'd like to know!
---
---
Sources
---
About the Author
Dr. Advocate is a board-certified dentist with 5+ years of clinical practice experience on a mission to provide accurate dental patient education. He believes everyone should access easy-to-read dental resources presented in layperson's terms with relevant, up-to-date dental research and insight to improve their oral health..
---
---