SNOW Cosmetics | The Ultimate Guide (Content Hub)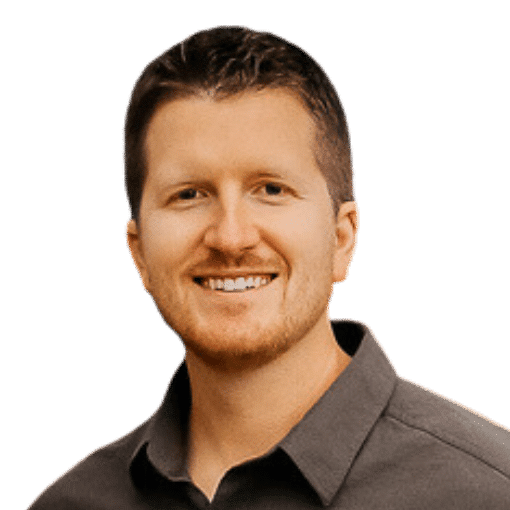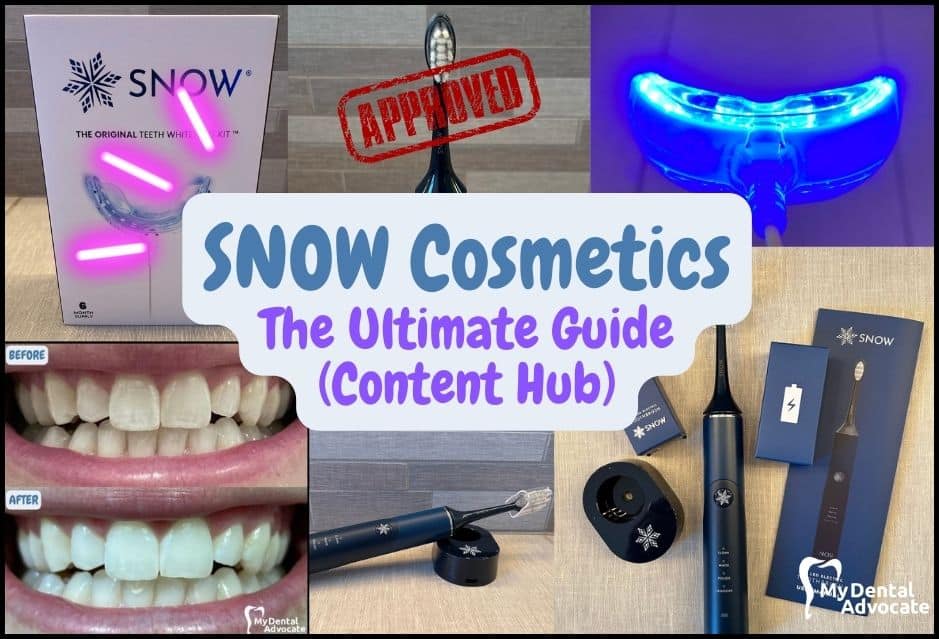 SNOW Cosmetics is positioning itself as a premier oral care company in 2023. They offer many oral care products and facial cosmetic products. Check out their site HERE to learn more.
As a dentist and after reviewing their products, I approve of their LED Whitening Electric Toothbrush and At-Home Whitening Kit. Both are highly effective and practical.
Related:
Best MDA Recommended Products
I look forward to trying many more of their innovative products. Check out our full reviews from a dentist's perspective. Try their products today, and let us know what you think.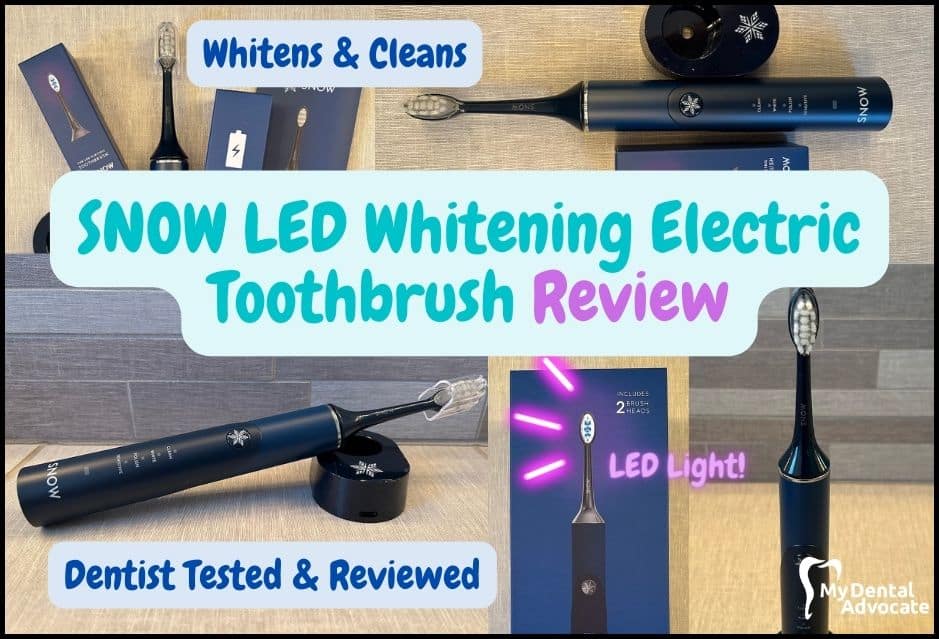 SNOW LED Whitening Electric Toothbrush Review 2023
SNOW's LED Whitening Electric Toothbrush is called the "Apple of Oral Care" because it cleans AND whitens teeth.
This toothbrush does it all! It also features an active blue LED light offering whitening support while brushing. In addition, four unique brushing modes are available to suit your needs – Clean, Whiten, Polish and Sensitive.
The sonic technology delivers a powerful clean, and for faster whitening results, use SNOW's Whitening Toothpaste!
If you're interested in learning more about the SNOW LED Whitening Electric Toothbrush, check out the link below.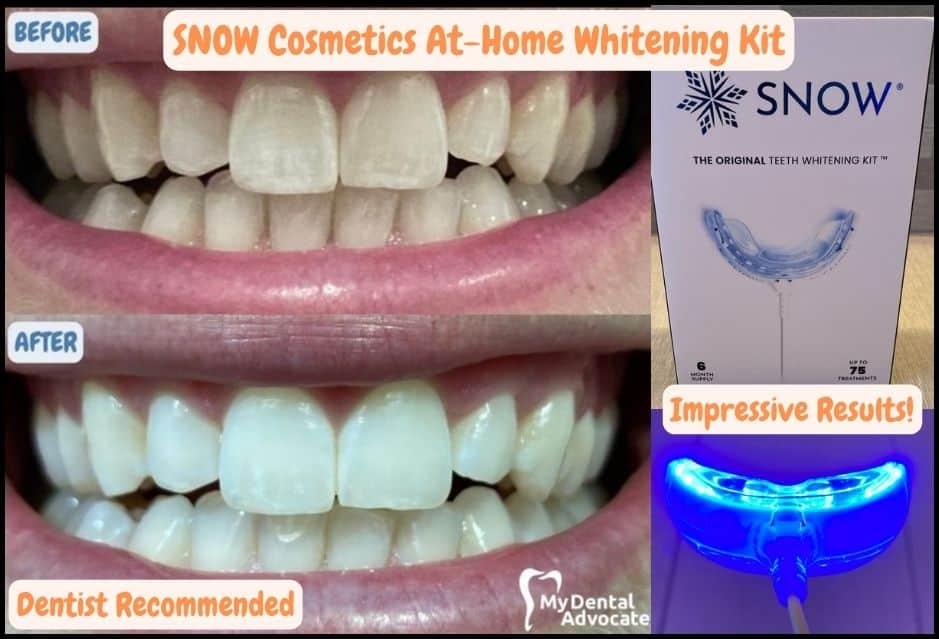 SNOW Cosmetics At-Home Teeth Whitening Kit Review 2023
I was blown away after using SNOW Cosmetics At-Home Teeth Whitening Kit for 7 days.
It effortlessly erased years of stubborn stains without dreaded sensitive teeth. The 7-day whitening treatment consisted of brushing my teeth, applying the maximum strength whitening serum, and using the LED accelerating mouthpiece. For me, teeth whitening always comes at a cost, specifically for sensitive teeth. I was wrong!
If you are interested in learning more about the SNOW Cosmetics At-Home Whitening Kit, check out the link below.
My Experience & Expertise
This guide highlights all aspects of SNOW Cosmetics products, including pros, cons and cost. We desire that this guide points you to the selected articles, so you are fully informed the next time you visit the dentist. Circle back to this content hub, home base. Good luck!
Knowledge is power when cultivating healthy dental habits. The more informed you are, the better positioned you'll be to prevent avoidable and potentially costly dental procedures for you and your family. Watch for future blog posts, where we'll continue sharing important information, product reviews and practical advice!
---
Sources