What is a Pediatric Dentist? (Read this FIRST)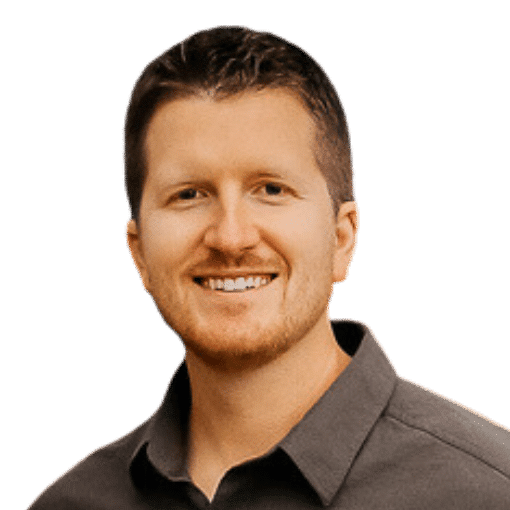 Most parents can attest to the challenges of getting their kids in the car, let alone brushing their teeth before bed. The struggle is real! Can you imagine the difficulties a dentist would have fixing a cavity?
As a dentist, restoring a tooth in an uncooperative child is one of the most significant challenges. That's where pediatric dentists, also called pedodontists, come into play.
Pedodontists complete years of extensive training and education to care for children's oral health. Let's take a closer look from a dentist's perspective.
Recommended Reading:
Pediatric Dentistry | The Ultimate Guide (Content Hub)
What is a pediatric dentist?
Pediatric dentists specialize in preventing, managing, and treating dental diseases in children and patients with special needs. In addition, they are dedicated to the oral health of children from infancy through adolescence. Their extensive training and education qualify them to care for a child's teeth, gums, and mouth throughout the various stages of childhood.
Recommended Reading:
Learn more about Cavities
Cavities, also called dental caries or sugar bugs, are children's most common chronic disease. According to recent studies, 42% of children 2 to 11 have had dental caries in their primary teeth. Fortunately, that was down from 50% four years ago. In addition, 23% of children 2 to 11 have untreated dental caries. Cavities are one of the greatest unmet dental needs-Pediatric dentists can play a role in reversing this.
Education & training
To become an accredited board-certified pediatric dentist, an applicant must first complete four years at an accredited dental school. The pediatric dentistry specialty is highly competitive, and most programs expect candidates to be in the top 10% of their class.
In addition, pediatric dentist residents require an additional 2 to 3 years of training and education specializing in kids' dentistry. Their skills training include hospital dentistry, trauma, sedation dentistry and public health.
Most general dentists receive limited training in managing children during dental treatment, so a pediatric dentist's expertise is valuable for the dentist, child and parent.
Recommended Reading:
What is Early Childhood Caries (ECC)? Helpful Advice & Treatment
What does a pediatric dentist do?
Pediatric dentists see children as young as six months old. Generally, these children are seen for well-visits or to ease the parent's concerns about a dental issue such as an eruption cyst.
Children begin to get their baby teeth during the first six months of life. By age 6, they begin to lose their first set of teeth, also called primary teeth. Soon after, their secondary teeth, also called permanent teeth, will start to grow.
Recommended Reading:
Silver Diamine Fluoride Treatment (What's Involved?)
What types of treatments do pediatric dentists provide?
Infant oral health exams
During this exam, the dentist evaluates the infant's oral health, including mouth, tongue, teeth, gums, etc. In addition, the dentist informs the parent or caretaker that the infant must receive adequate milk or formula for healthy teeth development. A cavity risk assessment is also discussed as harmful cavity-causing bacteria can be transmitted between mother and child.
Use a warm washcloth or extra-soft toothbrush to clean the baby's teeth after eating.
Preventive dental care
Preventive dental treatment includes routine cleanings and fluoride treatments. The teeth and gums are cleaned using dental instruments called hand scalers or ultrasonic scalers to gently vibrate away plaque.
In addition, healthy, nutritious foods and diet recommendations are discussed to prevent tooth decay and other harmful oral conditions. Fluoride treatments are critical to repairing weakened enamel tooth structures susceptible to tooth decay.
Habit counseling
Thumb sucking and pacifier use are two critical habits that the pediatric dentist will address. According to the American Academy of Pediatric Dentists, thumb sucking and pacifier use should be stopped around the child's second birthday. Weaning should begin before then if you anticipate breaking these habits will be challenging. In addition, oral devices can be installed to prevent thumb sucking. Rely on the pediatric dentist for other tips and tricks for healthy habits.
Orthodontic assessment
Did you know the pediatric dentist will perform an orthodontic assessment for alignment correction as early as age 7? Orthodontists have differing opinions about the timing of treatment, for example, waiting until all the permanent teeth are in versus treating children with baby teeth still present. The sooner orthodontic treatment is started, the greater chances of leveraging the child's growth to correct bite and teeth issues.
Teeth straightening and correcting an improper bite boosts the self-esteem of the child.
Routine dental treatment
About 80% of pediatric dentists' procedures include routine dental treatment. Treatments include dental extractions, fillings, stainless steel crowns, pulpotomy, pulpectomy and space maintainers. Pediatric dentists are highly skilled at communicating with the child in a caring yet affirmative tone, helping them get through a complex procedures. If the child is having difficulty, the dentist will utilize nitrous oxide (laughing gas) to calm the patient. Laughing gas effectively alleviates anxiety and provides a safe working environment for the dentist and patient.
Recommended Reading:
First Dental Visit Expectations | Kids
Dental trauma
Typical dental trauma injuries include fractured, displaced or knocked-out teeth. The pediatric dentist can typically manage most dental trauma cases if active bleeding is controlled and a visit to the ER is not required. Keeping the child calm and under control is essential to provide prompt care. If you cannot see your pediatric dentist, visit your closest children's emergency room for care and treatment. Don't delay, as treatment success correlates with expedited care.
Sedation dentistry
Sedation dentistry is administered within a hospital setting if general anesthesia or heavy sedation is required. All treatment will be completed during a single visit to maximize the sedation. If oral-conscious sedation is administered, the dentist's clinic is typically used. Occasionally a dental anesthesiologist will be needed to oversee the sedation process, while the pediatric dentist can focus on clinical dentistry.
Recommended Reading:
Pediatric Dental Sedation (Helpful Guide)
Referral to see a pediatric dentist
Without proper dental care, children face potential cavities and other issues that can cause a lifetime of pain and complications. According to many recent studies, the bacteria that harmful bacteria that are found in the mouth can affect other parts of the body. For example, Alzheimer's and cardiovascular disease have been shown to contain similar bacteria.
Establishing good dental habits, like brushing and flossing, keeps excess bacteria under control and prevents infections in the mouth.
Your general dentist will refer your child to a pediatric dentist for various reasons. The most common reasons include the general dentist doesn't feel comfortable working on kids. Children require one-on-one care throughout the treatment; most dentists cannot provide that as they jump between rooms.
Additionally, children may be "wiggle worms," and treatment would be unsafe for the child and the dentist. Don't be ashamed if a referral is necessary, as your general dentist wants the best for your child. Dental treatment is traumatic enough, and their desire is for your child to be as comfortable as possible.
Recommended Reading:
Top 5 Best Kids Electric Toothbrush
Did you know that oral health is directly related to overall health?
Expectations visiting a pediatric dentist
Aside from the expertise of the pediatric dentist, the dental team can significantly impact the child's well-being during their visit.
In fact, dental team members will most likely spend more time with your child than the pediatric dentist. Expect the pediatric office to be clean, joyful and uplifting. Disney artwork or other children-themed wall art will be displayed. Children's music will often play in the background, hoping to set a happy tone for the child.
Most pediatric dentists will complete a dental consult and perform treatment on the same day if necessary. However, if the pediatric dentist recommends sedation dentistry, a subsequent visit will be needed so the child can fast before the procedure.
Recommended Reading:
Fluoride Varnish vs. Fluoride Treatment (What's the difference?)
Benefits of seeing a pediatric dentist
Pediatric dentists focus on oral health and the prevention and treatment of diseases and tooth decay. In addition, they educate parents and other dental professionals on how to treat children best. Pediatric dentists are experts at quickly building trust with children, communicating problems to parents and performing dental treatment promptly.
Your child will receive the best, most comfortable dental care at a pediatric dental office.
Are parents welcome in the treatment room?
This question is a hot topic in the pediatric dental world. Most pediatric dentists will allow the parent to be with the child during dental treatment. Occasionally, it's best if the parent is not there as they could distract or disturb the calm mood the dentist works hard to set. This thought process is why some pediatric dentists don't allow parents in the treatment room. It's understandable why parents may be upset by this; however, the intentions are healthy, so your child is comfortable and safe during treatment. If you have any questions or concerns, talk to the pediatric dentist.
Does insurance cover seeing a pediatric dentist?
Often dental insurance will not cover dental visits and treatment performed by a pediatric dentist. If you suspect your child has many cavities and requires extensive dental treatment, choose dental insurance that covers specialty care. Although it can be expensive, the caring environment and expertise of the pediatric dentist go a long way in preventing traumatic experiences for your child.
According to a recent study, 50-80% of adults in the United States have some degree of dental anxiety.
Frequently asked questions (FAQ)
My Experience & Expertise
A positive experience at the dentist is essential for your child to instill lifelong habits and attention to oral health. Pediatric dentists are vital players in the dental community because of their confident, joyful demeanor and expertise. If your child is referred to a pediatric dentist, understand that your child will receive the best possible care in the most comfortable setting.
Knowledge is power when cultivating healthy dental habits. The more informed you are, the better positioned you'll be to prevent avoidable and potentially costly dental procedures for you and your family. Watch for future blog posts, where we'll continue sharing important information, product reviews and practical advice!
---
Sources