Biom NOBS Toothpaste Tablets Review 2023 (Dentist-Recommended)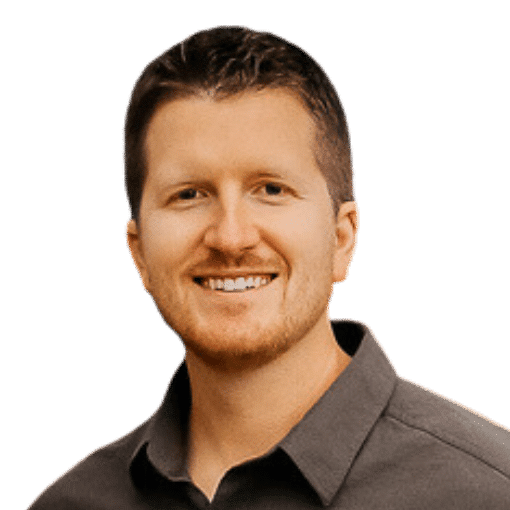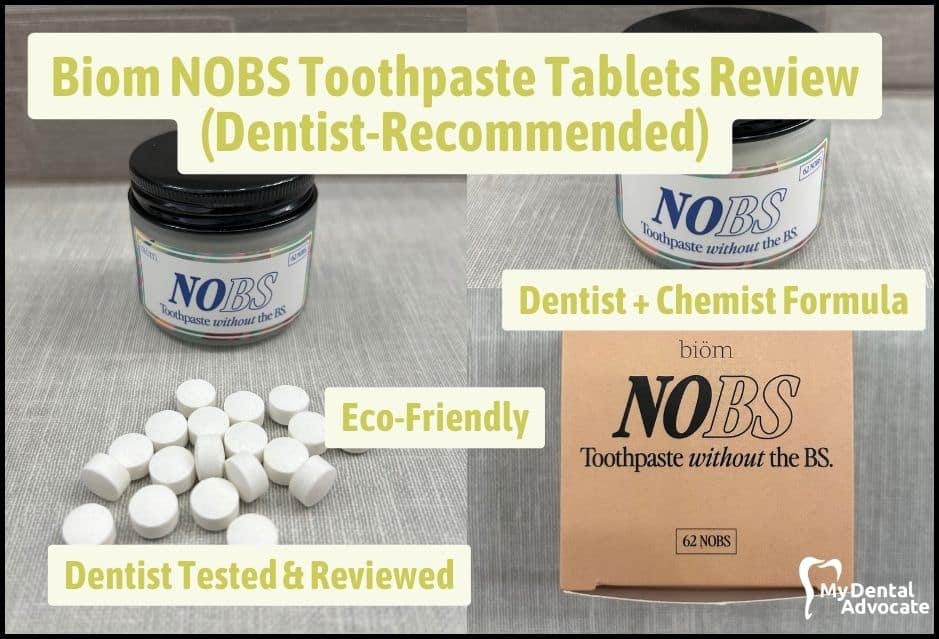 In the bustling world of dental care, the game has changed. Welcome to Biom NOBS toothpaste tablets – a revolutionary blend of nature's finest, engineered by the genius of a dentist and a cosmetic chemist.
Why settle for the ordinary when you can embrace a solution that's fluoride-free, mess-free, and unequivocally no-nonsense? Dive deep as we dissect what makes NOBS more than just another toothpaste!
As an experienced dentist with years of experience, I've tested and evaluated 250+ dental products. I strive to find the best products for achieving excellent oral hygiene, so let's take a closer look at Biom NOBS Toothpaste Tablets from a dentist's perspective.
---
Best Natural Tablets
NOBS Nano Hydroxyapatite Toothpaste Tablets (Flouride & Plastic Free)
NoBS harnesses the power of nanohydroxyapatite for long-term protection and leaves a refreshing, minty aftertaste.
Conveniently housed in a plastic-free glass jar, we're the go-to for a no-plastic toothpaste tablet.
NoBS tablets bypass the TSA's 3.4oz liquid limit, ensuring hygienic, stress-free travel.
Buy Now
We earn a commission if you make a purchase, at no additional cost to you.
12/02/2023 02:40 am GMT
First Impressions
After using NOBS toothpaste tablets for one week, I was immediately struck by their distinct minty flavor. It was bold yet not overpowering, creating a sensation of thorough cleansing.
The tablet was easily chewable and surprisingly foamy, providing an ample amount of coverage during brushing.
After rinsing, the refreshing feeling was undeniable. My mouth felt clean, and the sustained freshness was reminiscent of professional dental cleanings.
This was dental hygiene redefined: effective, efficient, and entirely pleasant.
But beyond the immediate benefits, the design of NOBS addressed a real-world problem in our household.
With four children, toothpaste messes on countertops are a daily challenge. The tablet form eliminates waste, ensures consistent dosage, and, importantly, leaves our bathroom counters clean.
Learn more about Biom NOBS Toothpaste Tablets
It's clear that NOBS offers more than just oral health; it's a thoughtful solution for busy families seeking simplicity without compromising on quality.
Innovative Features
In dental care, NOBS toothpaste tablets have carved a niche by blending state-of-the-art science with user-centric design. These tablets not only prioritize oral health but also introduce a set of innovative features that cater to modern lifestyles, setting them apart in the crowded dental hygiene market.
Key Features
Fluoride-Free: Uses nano-hydroxyapatite for long-term tooth protection, a safe fluoride alternative.
No Mess Design: Say goodbye to squeezed-out tubes; these tablets ensure a clean and precise application.
Eco-Friendly Packaging: Housed in an air-tight glass jar, eliminating plastic waste.
TSA-Compliant: Travel-friendly size bypassing the 3.4oz liquid restrictions.
Child-Safe: Formulated to be safe for children, provided they can chew and swallow safely.
Natural Ingredients: From xylitol to organic coconut oil, the tablets boast an array of nature-derived ingredients promoting oral health.
Expert-Crafted: Designed by a dentist and a cosmetic chemist, ensuring professional-grade quality.
To learn more about other toothpaste tablets, check out our full review of DUO Whitening Toothpaste Tablets!
Effectiveness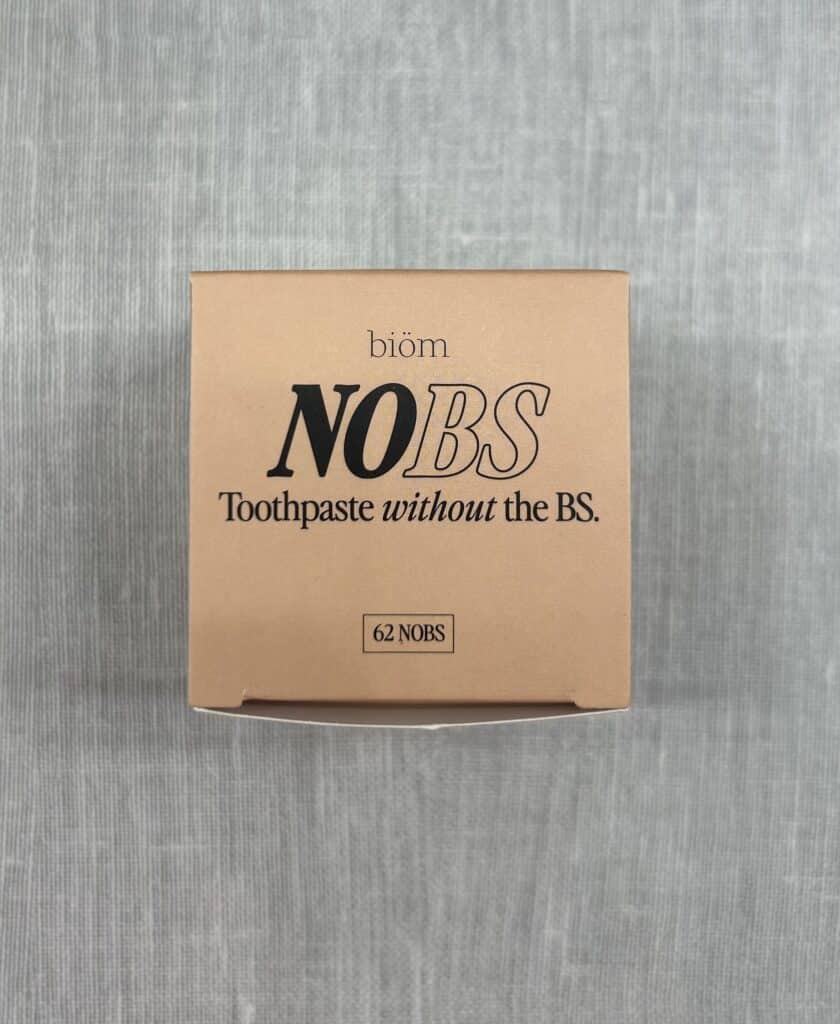 In evaluating any product, especially one that plays a pivotal role in daily health rituals, its efficacy is paramount. The NOBS toothpaste tablets testify to what happens when meticulous research meets real-world application. From the first chew to the final rinse, the tangible difference in cleanliness is evident.
The potent blend of natural ingredients ensures that each brushing session is not just about surface-level cleaning. The tablets' core component, nano-hydroxyapatite, is renowned for its remineralizing properties, actively aiding in the repair and protection of enamel. Meanwhile, ingredients like xylitol target harmful bacteria, and organic coconut oil acts as an anti-plaque agent.
But it's not just the immediate cleanliness that's noteworthy. With consistent use, NOBS fosters a healthier oral environment over time. There's less plaque build-up, a noticeable reduction in tooth sensitivity, and gums appear healthier.
For those questioning the switch from traditional toothpaste to these innovative tablets, the results speak for themselves. The effectiveness of NOBS isn't just on par with leading toothpastes—it might just set a new standard.
Recommended Reading:
How Hydroxyapatite Toothpaste Remarkably Reverses Cavities and Whiten Teeth
Other Biom Products
Biom, having made a significant impact with their NOBS toothpaste tablets, isn't a one-trick pony. The brand is dedicated to pushing the boundaries of dental care, offering a range of products that champion the same ethos of combining science with sustainable, user-friendly design.
NOBS Jr Kids' Toothpaste
For the littlest smiles that light up our world, Biom introduces NOBS Jr. Berry Bubblegum Blast. This is more than just toothpaste; it's a commitment to make dental hygiene fun, flavorful, and foremost, safe for kids. With a naturally delightful bubblegum taste, children won't just be reminded to brush—they'll be excited for it.
Features & Benefits
Gentle Yet Effective: With hydrated silica as its key ingredient, it ensures that your child's teeth and gums are cleaned gently yet thoroughly.
Authentic Flavor: Ditch the artificial. Embrace the natural bubblegum flavor that'll make your kids eagerly anticipate brushing time.
Strengthening Formula: With 5% concentration of nano-hydroxyapatite, it focuses on tooth remineralization, ensuring enduring strength and health for those pearly whites.
Natural Sweeteners: A harmonious blend of xylitol and stevia Reb A extract ensures a pleasant taste, with the added benefit of xylitol aiding in maintaining optimal oral pH levels.
Learn more about NOBS Jr Kids' Toothpaste
Swish Mouthwash
Step into a world of unparalleled freshness with biöm's Swish mouthwash. This meticulously crafted formulation marries traditional wisdom with modern science, ensuring your mouth feels invigorated, clean, and, most importantly, healthy. Each 16 fl oz bottle encapsulates nature's finest ingredients, aiming to redefine the mouthwash experience.
Highlighted Ingredients
Neem & Licorice Extracts: Celebrated in ancient medicinal practices, these botanical marvels are known for their ability to deter harmful bacteria and offer potent anti-inflammatory properties.
Spearmint & Peppermint Essential Oils: Unlock the secret to enduring freshness. These natural oils provide a refreshing minty burst, keeping your breath pleasant for extended durations.
Xylitol & Stevia: Not just sweeteners, these natural ingredients ensure taste perfection while also promoting a balanced oral pH, making for a guilt-free rinse experience.
Aloe Vera Juice: Unlike the abrasive nature of many mouthwashes, Swish incorporates aloe vera for its hydrating properties, ensuring every rinse leaves your mouth feeling moisturized and comfortable.
Learn more about Swish Mouthwash
Prism Whitening Strips
Elevate your smile to its brightest potential with PRISM, biöm's answer to professional-grade teeth whitening, minus the extravagant cost. These state-of-the-art strips encapsulate the essence of cutting-edge dental science, promising a visibly whiter smile in a short span of time.
Key Features
Professional Strength: With 6% Hydrogen Peroxide, these strips are powerful enough to tackle stubborn stains, revealing a brighter smile.
Dentist Formulated: Rest easy knowing these strips are designed by dental professionals, ensuring a safe and effective whitening experience.
Simplified Ingredients: Only 10 meticulously chosen ingredients go into each strip, ensuring purity and efficiency.
Soothing Components: A unique combination of Aloe Vera and Coconut Oil ensures that while your teeth are being whitened, your gums are pampered and soothed.
User-Friendly Design: The adhesive strips are designed for easy application, ensuring a fuss-free experience every time.
Swift Results: Witness a transformative change in just 30-45 minutes, making it perfect for those who desire quick results.
Learn more about Prism Whitening Strips
My Experience & Expertise
As a dentist, I'm constantly seeking products that align with both effective oral care and an eco-conscious ethos. The NOBS toothpaste tablets have certainly piqued my interest in both these aspects.
The innovative approach to dental hygiene, combined with the dedication to using natural ingredients and sustainable packaging, is commendable. While they might not replace traditional toothpaste for everyone, they definitely offer a viable and environmentally friendly alternative.
The fluoride-free formulation might be a point of contention for some, given fluoride's well-documented benefits in preventing tooth decay. However, the inclusion of nano-hydroxyapatite, a natural mineral known for its remineralizing properties, serves as a promising substitute.
My Dental Advocate Score | 9.5/10
Best Natural Tablets
NOBS Nano Hydroxyapatite Toothpaste Tablets (Flouride & Plastic Free)
NoBS harnesses the power of nanohydroxyapatite for long-term protection and leaves a refreshing, minty aftertaste.
Conveniently housed in a plastic-free glass jar, we're the go-to for a no-plastic toothpaste tablet.
NoBS tablets bypass the TSA's 3.4oz liquid limit, ensuring hygienic, stress-free travel.
Buy Now
We earn a commission if you make a purchase, at no additional cost to you.
12/02/2023 02:40 am GMT
Knowledge is power when cultivating healthy dental habits. The more informed you are, the better positioned you'll be to prevent avoidable and potentially costly dental procedures for you and your family. Watch for future blog posts, where we'll continue sharing important information, product reviews and practical advice!