5 Best Toothbrush for Braces 2023 (Dentist Recommended)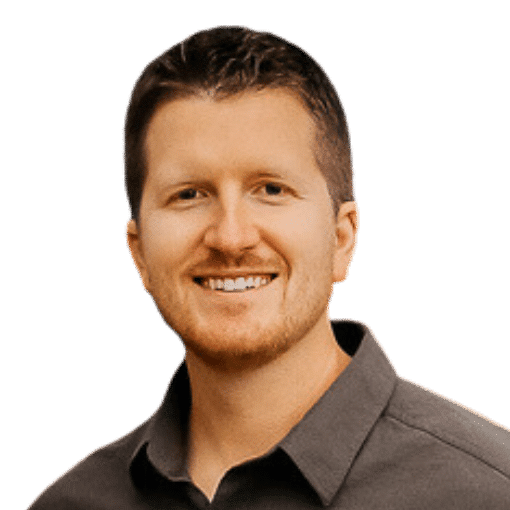 Are you navigating through the bristles of finding the perfect toothbrush for braces? Fear not!
Our curated list of the top best toothbrushes for braces is your roadmap to achieving pristine oral hygiene while keeping those braces sparkling clean. Embark on a journey toward a brighter smile!
As an experienced dentist with years of experience, I've tested and evaluated 250+ dental products. I strive to find the best products for achieving excellent oral hygiene, so let's take a closer look at the 5 Best Toothbrush for Braces from a dentist's perspective.
Buying Guide
Related Reviews
Why Your Regular Toothbrush Might Not Cut It
Braces come with their own set of challenges when it comes to cleaning. The wires and brackets create nooks and crannies where food particles and plaque can hide, making a thorough clean difficult to achieve with a standard toothbrush. Let's break down why your regular toothbrush may not be the best fit and why investing in a specialized one can be a game changer.
Limited Reach
A standard toothbrush has a flat design with uniform bristles which can struggle to navigate around wires and brackets. This often results in areas being missed during your cleaning routine.
Ineffective Bristle Design
The bristles on a regular toothbrush are designed for a flat surface, not the complex structure of braces. They might either be too harsh on the delicate brackets or too soft to remove lodged food particles.
Lack of Maneuverability
A standard toothbrush's head size and shape may not allow for easy maneuvering around braces, making it hard to reach certain areas, especially the back teeth.
Unwanted Damage
A regular toothbrush can potentially cause damage to the brackets or even lead to discomfort due to improper cleaning techniques necessitated by inadequate tools.
Investing in a toothbrush designed for braces ensures you have a tool to navigate the complexities of cleaning around wires and brackets. It's about keeping your braces clean and maintaining the health of your gums and teeth throughout the orthodontic treatment. Making the switch can significantly improve your oral hygiene routine, ensuring a cleaner and healthier smile every day.
Top 5 Best Toothbrush for Braces
Embarking on the journey to find the ideal toothbrush for braces? We've got you covered. These toothbrushes promise a hassle-free cleaning experience while ensuring every nook and cranny is reached.
Dive into our dentist-curated analysis and find the toothbrush that resonates with your needs, as we aim to make your orthodontic journey a breeze. Your path to an impeccable, brace-friendly oral hygiene routine begins here!
1. Philips Sonicare 4100 Electric Toothbrush (Best Overall)
Based on the research, the Philips Sonicare 4100 Toothbrush is often recognized as the best overall toothbrush for braces due to its high-quality cleaning capabilities and user-friendly features. Here are some key points regarding the Philips Sonicare 4100 Toothbrush:
Effective Cleaning: Delivers a robust cleaning performance with up to 62,000 brush movements per minute, effectively removing plaque and food particles around braces.
Pressure Sensor: Features a built-in pressure sensor to alert users when they're brushing too hard, which is beneficial for individuals with braces to avoid any damage.
BrushSync Technology: The BrushSync technology tracks how long the brush head has been used and signals when it's time for a replacement, ensuring optimal cleaning performance.
Long Battery Life: Offers a long battery life of up to 14 days between charges, making it convenient for daily use and travel.
QuadPacer and Smartimer: These features help ensure dental professional-recommended brushing time and a consistent clean throughout your mouth.
Gentle and Effective: The soft bristles and effective sonic technology provide a gentle yet effective clean, making it suitable for individuals with braces.
Pressure Sensor
Philips Sonicare 4100 Sonic Power Electric Rechargeable Toothbrush
Removes up to 7x more plaque vs. a manual toothbrush.
A pressure sensor and two intensity settings protect sensitive gums from overbrushing. 2-minute SmarTimer with QuadPacer ensures dentist-recommended brushing time.
A brush head replacement reminder ensures your brush head is always effective. Long battery life with battery light indicator: One charge lasts for 2 weeks.
Buy Now
Our Review
We earn a commission if you make a purchase, at no additional cost to you.
12/01/2023 11:40 am GMT
2. Aquasonic Black Series Electric Toothbrush (Best Sensitivity)
The AquaSonic Black Series is a high-performance electric toothbrush designed for sensitive teeth. Here are some of its features based on the provided link:
Ultrasonic Motor: Delivers 40,000 vibrations per minute, ensuring effective cleaning while being gentle on sensitive teeth and gums.
Multiple Modes: Features four brushing modes including Clean, Soft (for sensitive teeth), Whiten, and Massage to cater to various oral care needs.
8 DuPont Brush Heads: Comes with 8 premium brush heads, ensuring a long-term supply for over 2 years.
Wireless Charging: Equipped with a modern, fast wireless charging system for convenient recharging.
Smart Timer: A built-in smart timer encourages a dentist-recommended 2-minute brushing routine, with interval pausing every 30 seconds to remind users to switch areas.
Long Battery Life: A single charge can last up to 4 weeks, making it a reliable choice for travelers.
Waterproof Design: The waterproof design allows safe use in the shower.
ADA Accepted
Aquasonic Black Series Ultra Whitening Toothbrush
An incredibly powerful 40,000 VPM motor delivers a complete and thoroughly clean - but the black series goes beyond just cleaning your teeth.
Use Whiten mode to dissolve surface stains towards the end of your brushing sessions. Massage mode delivers vibrating micro-bursts into gum tissue to improve circulation and tissue function. Whiter teeth and healthier gums mean a more beautiful smile.
Buy Now
Our Review
We earn a commission if you make a purchase, at no additional cost to you.
12/01/2023 07:20 am GMT
3. Bitvae D2 Ultrasonic Electric Toothbrush (Best Value)
The Bitvae D2 Electric Toothbrush is a feature-packed option that aims to provide a thorough cleaning experience, making it a notable value choice. Here are its notable features:
ADA Approval and Effective Cleaning: This toothbrush is ADA (American Dental Association) approved, ensuring its effectiveness in maintaining oral health.
Versatile Cleaning Modes: With 5 distinct cleaning modes, this toothbrush caters to different dental needs for both adults and kids. The modes include:

Clean: For daily cleaning.
White: For removal of stubborn stains.
Polish: For brighter teeth.
Soft: For first-time users or those with sensitive teeth.
Gum Care: For improving gum health and blood circulation​1​.

Long-term Usability and Organization: The package includes 8 replacement heads, which are said to last for over 2 years. Additionally, an ultrasonic electric toothbrush holder is provided to help organize your toothbrush effectively​1​.
Extended Battery Life: A 4-hour charge is claimed to provide more than 30 days
ADA-Accepted
Bitvae D2 Ultrasonic Electric Toothbrush
Electric toothbrush delivers 40,000 strokes per minute, removing up to 7X more stains vs. a manual toothbrush.
Sonic technology gently pulses fluid between the teeth and along the gum line for a gentle and effective clean every time.
Features 5 brushing modes for adluts and kids. Clean - for daily cleaning; White - for removal of stubborn stains; Polish - for brighter teeth; Soft - for first-time users or sensitive teeth; Gum Care - for improving gums health and blood circulation.
Soft, "W-shape" bristles are designed to suit teeth topography and remove more stains from hard-to-reach spots.
Buy Now
Our Review
We earn a commission if you make a purchase, at no additional cost to you.
12/01/2023 06:55 pm GMT
4. Philips Sonicare for Kids Electric Toothbrush (Best for Kids)
The Philips Sonicare for Kids Rechargeable Electric Toothbrush is designed to make brushing fun and effective for kids, especially those with braces. Here are some notable features based on general information about the product:
Interactive App: Comes with a free interactive app that educates and gets kids excited about brushing while offering rewards.
KidPacer: Alerts the user to move to the next quadrant of the mouth to ensure a thorough cleaning.
Two Kid-Friendly Power Modes: Provides gentle, effective cleaning with two power modes suited for different ages.
Customizable Stickers: Includes eight interchangeable stickers to customize the handle and make brushing more enjoyable.
Long Battery Life: Offers up to three weeks of battery life on a single charge, making it convenient for daily use.
Soft Bristles: Features soft bristles that are gentle on teeth and gums, making it suitable for kids with braces.
Rubberized Brush Head: The brush head is rubberized to provide additional protection to young teeth.
Best Plaque Removal
Philips Sonicare for Kids Rechargeable Electric Toothbrush
Philips Sonicare "has revolutionized the electric toothbrush and is the #1 dental professional recommended sonic toothbrush brand". At Philips, their purpose is to improve people's health and well-being through meaningful innovation. They offer many styles for kids and adults.
Also, there's a wide range from simple battery-powered One Toothbrush to advanced Bluetooth pairing DiamondClean Toothbrush. The Kids Power Toothbrush offers a quality electric toothbrush at an affordable price. Also, it comes with fun, interchangeable stickers for kids to personalize their toothbrushes.
Buy Now
We earn a commission if you make a purchase, at no additional cost to you.
12/01/2023 01:00 pm GMT
5. Dr. Plotka's Extra Soft Toothbrush (Best Manual)
Dr. Plotka's Extra Soft Toothbrush is a manual toothbrush that is notably effective for individuals with braces. Below are some key features based on general information about the product:
Antimicrobial Bristles: The toothbrush features antimicrobial bristles that help eliminate bacteria, keeping the bristles cleaner between brushing sessions.
Flossing Bristles: The innovative flossing bristles access hard-to-reach areas, making it effective for cleaning around braces and promoting overall oral health.
Gentle on Gums: The soft bristles are gentle on gums while still providing a thorough cleaning, which is beneficial for individuals with sensitive gums or braces.
Long-lasting: The high-quality design ensures durability, allowing for longer usage compared to average toothbrushes.
Ergonomic Handle: Designed with an ergonomic handle for a comfortable grip and better control while brushing.
PBT Dual Layer Bristles: Utilizes PBT (PolyButylene Terephthalate) dual layer bristles that maintain their shape for a longer period, ensuring a lasting clean.
Great for Braces
Dr Plotka's Extra Soft Flossing Toothbrush
Dr Plotka's toothbrush is highly rated!
The extra soft, multi-layered bristles break up plaque and sweep away food and residue that other brushes miss - leaving your teeth looking bright and feeling noticeably cleaner, every time you brush.
Pair with Dr Plotka's 100% naturally sourced Whitening Toothpaste for the ultimate brushing experience!
Buy Now
We earn a commission if you make a purchase, at no additional cost to you.
12/02/2023 03:05 am GMT
Frequently Asked Questions (FAQ)
Specialized toothbrushes for braces are designed to navigate around wires and brackets, providing a thorough clean. They help in effectively removing food particles and plaque from hard-to-reach areas, minimizing the risk of cavities and gum disease.
Electric toothbrushes often provide a more thorough clean due to their high-speed bristle movements. They can reach difficult areas more effectively, and many come with features like pressure sensors and timers that promote better brushing habits.
It's advisable to replace your toothbrush or brush head every three to four months, or sooner if the bristles are frayed. Braces can cause additional wear on bristles, so monitoring the condition of the toothbrush is crucial for effective cleaning.
Look for soft or extra-soft bristles to prevent gum irritation, a small compact head to reach all areas of the mouth, and a comfortable grip. If opting for an electric toothbrush, consider those with multiple cleaning modes to cater to different oral care needs, including sensitivity and gum care.
My Experience & Expertise
As a dentist, I understand the importance of maintaining impeccable oral hygiene, especially for individuals with braces. Choosing the right toothbrush is a pivotal step toward achieving a clean and healthy mouth.
The options outlined in this blog cater to various needs, whether sensitivity concerns, a preference for manual brushing, or looking for a kid-friendly solution. The Philips Sonicare 4100 stands out as a top pick for its exceptional cleaning performance and user-friendly features, making it a trustworthy companion for those with braces.
Knowledge is power when cultivating healthy dental habits. The more informed you are, the better positioned you'll be to prevent avoidable and potentially costly dental procedures for you and your family. Watch for future blog posts, where we'll continue sharing important information, product reviews and practical advice!