Types of Dentists: DDS, DMD & Dental Specialists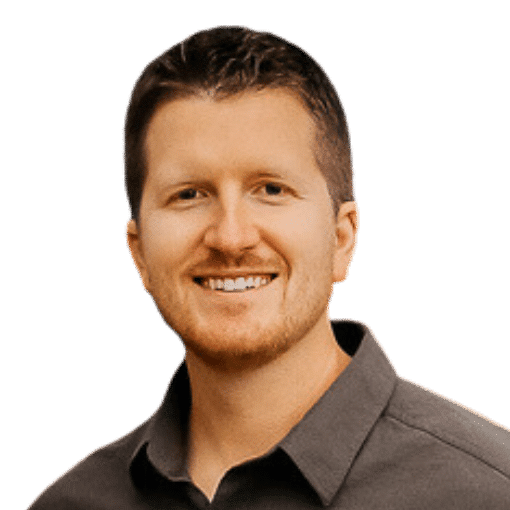 Did you know that the majority of dental professionals are general dentists? Of course, many would say yes! However, did you know that there are 12 different dental specialties?
For example, a pedodontist cares for kids' teeth and patients with special needs, whereas an endodontist manages dental pain and performs root canals. It's easy to get them confused, so we'll highlight every specialty to prepare you better the next time you need to visit one.
We'll also look at the dental profession and its role in treating and managing oral health issues.
How many dentists are in the United States?
According to a recent study from the American Dental Association (ADA), about 200k dentists practice in the United States, which translates to about 61 dentists per 100k people; however, according to the Health Resources and Services Administration (HRSA), there's a current shortage of 10k dentists in the United States.
Related:
Projected Supply of Dentists in the United States 2020-2040
Why is this information relevant? First, assessing the adequacy of the dental workforce aids in the long-term availability of dentists to support the growing population. Dentists graduate from an accredited dental school to practice as general dentists or complete further education and training to become dental specialists.
Dental school requirements
Did you know that in 2020, U.S. News and World Report ranked dentistry as the second-best career in the U.S.?
Before admission into dental school, students must complete three or more years of undergraduate education. Also, students must complete the Dental Admissions Test (DAT), which tests their knowledge compared to other applicants. The DAT has four sections, natural sciences, perceptual ability, reading comprehension, and quantitative reasoning.
Most dental schools require four years of training and education. After acceptance into dental school, the first two years consist of coursework, including studying the human body, specifically the head and neck region. Also, students develop their hand skills while working on dummy patients in a simulation lab.
The last two years include further education, courses, and clinical training in a group practice setting. Dentists must pass a national written exam and regional clinical licensure exam upon completing their training before practicing. Continuing education is also required to learn about scientific and clinical developments.
What's the difference between DMD and DDS degrees?
After a dentist graduates from an accredited dental school, they receive a DDS (Doctor of Dental Surgery) or DMD (Doctor of Medicine in Dentistry) degree.
Besides a difference in name, both degrees require the exact curriculum requirements and achievements. It's up to the universities to determine what degree to award.
How many dental specialties are there?
As of 2021, there are 12 dental specialties about 1 in 5 professionally active dentists (21.1%) are credentialed to practice as a dental specialist. However, becoming a dental specialist requires more training – in some cases, as many as six more years of training and education.
Let's look at the differences between these 12 dental specialties
Dental anesthesiology: Manage pain, anxiety, and patient care using sedation medication. They promote patient safety and access to care for general patients, children and patients with special needs.
Dental Public Health: Prevent and control dental disease and promote dental health through community events. They also provide dental health education and resources to improve access to care.
Endodontics: Their scope of practice includes treating the blood and nerve supply within the roots of teeth. Also, address pain management through many procedures, including root canals and apicoectomies.
Oral and maxillofacial pathology: Specialize in identifying and managing pathology in the head and neck region. It also includes research and diagnosis of diseases through clinical, radiographic, and other examinations.
Oral and maxillofacial radiology: Their scope of practice includes producing and interpreting radiographs to diagnose and manage diseases, disorders, and conditions of the head and neck region.
Oral and maxillofacial surgery: Specialize in the treatment and management of hard and soft tissues of the mouth. Procedures include wisdom teeth extractions, routine extractions, implants, and prosthetic surgeries.
Oral medicine: Their scope of practice is responsible for the oral health care of medically complex patients. Also, diagnose and manage the head and neck region's diseases, disorders, and conditions.
Orofacial pain: Diagnose, manage and treat pain disorders of the jaw, mouth, face, head, and neck region. They also improve access to patient care between specialties.
Orthodontics and dentofacial orthopedics: Seek to align jaw position and straighten teeth. They also evaluate and manage your mouth's growth through appliances, including braces, aligners, retainers, and expanders.
Pediatric dentistry: Promote oral health in children and individuals with special needs. Similar scope of practice as general dentists along with providing sedation dentistry.
Periodontics: Study and treat conditions related to teeth stability, including bone, gum tissue, and ligaments. Also, manage periodontal disease and dental implants.
Prosthodontics: Specialize in tooth-replacement restorations, full-mouth reconstruction, and complex cases. Their treatment includes evaluating the function of teeth within the movement and jaw position of the mouth.
My Experience & Expertise
DDS and DMD dentists may have different degrees, but their expertise and skills are comparable. So what degree does your dentist have? Check it out the next time you're in the dental chair.
Knowledge is power when cultivating healthy dental habits. The more informed you are, the better positioned you'll be to prevent avoidable and potentially costly dental procedures for you and your family. Watch for future blog posts, where we'll continue sharing important information, product reviews and practical advice!
---
Sources