Silver Diamine Fluoride Treatment (What's Involved?)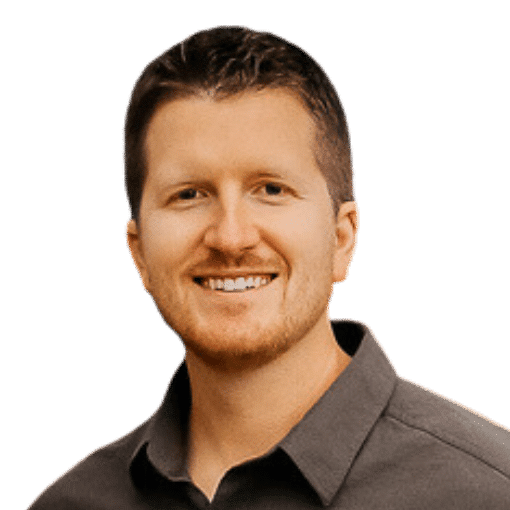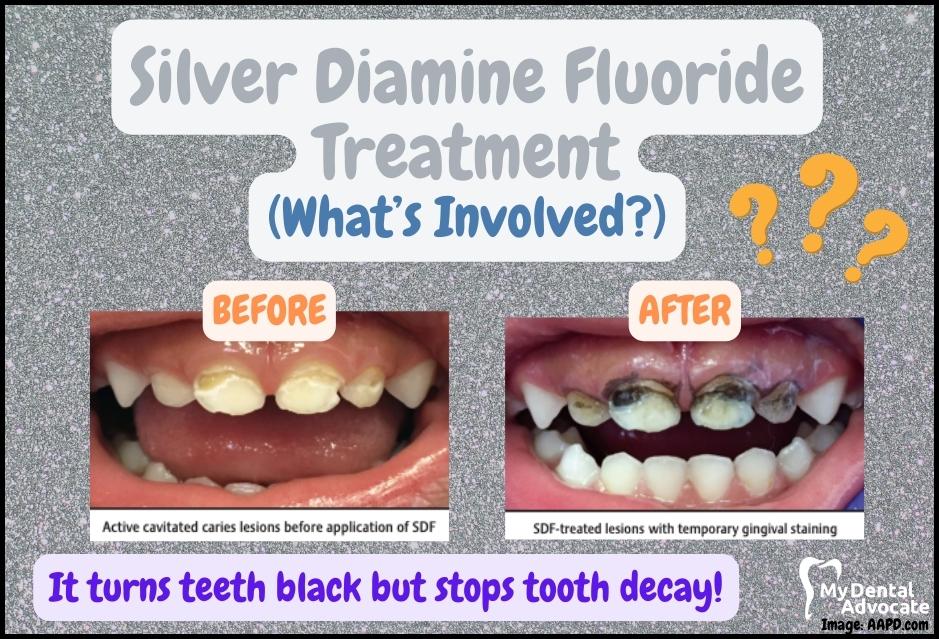 According to the CDC, cavities are one of the greatest unmet dental needs. Did you know half of all children have had or will have a cavity? Unfortunately, filling a cavity is a process that requires time out of your schedule and is costly.
Silver diamine fluoride treatment can arrest (stop) a cavity from progressing. This magic-like liquid is available at most dental offices. Let's take a closer look at this beneficial treatment from a dentist's perspective.
Recommended Reading:
Pediatric Dentistry | The Ultimate Guide
What is silver diamine fluoride (SDF)?
Silver diamine fluoride (SDF) is an FDA-approved, clear, cavity-arresting liquid that combines the antibacterial effects of silver and the remineralizing effects of fluoride. According to multiple research articles, SDF is a promising therapeutic agent for managing cavities in young children and those with special care needs. It is specifically used to stop active tooth decay and prevent disease progression.
Did you know that silver diamine fluoride (SDF) has only recently become available in the United States?
Sodium diamine fluoride is revolutionary because it treats tooth decay with noninvasive methods and without numbing medication. However, SDF will not eliminate the need for restorative dentistry to repair moderate to severe decay. In addition, it will not regrow lost enamel from tooth decay.
SDF has been used extensively worldwide for decades; however, it was approved by the FDA in 2014. What's interesting is the FDA-approved SDF is indicated for dentin sensitivity. Dentists primarily use it to treat and arrest small cavities, considered "off-label."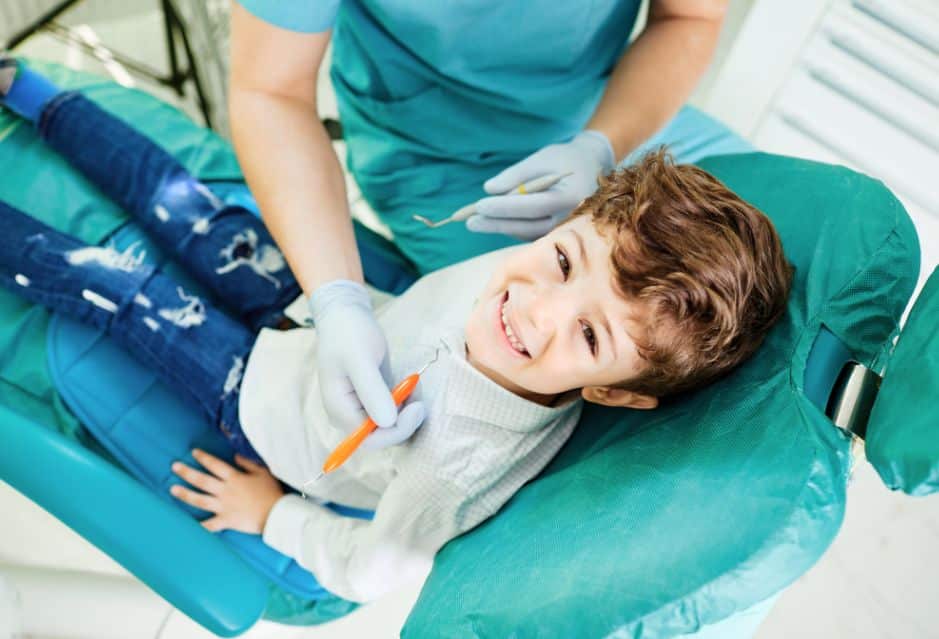 Recommended Reading:
What is a Pediatric Dentist? (Read this FIRST)
How does SDF work?
According to up-to-date clinical research, the fluoride component strengthens the compromised tooth structure due to acid byproducts of bacterial metabolism.
In addition, SDF interferes with the bacteria biofilm, killing bacteria and causing damage (demineralization). SDF disrupts the bacteria cavity-causing process on the tooth while enhancing demineralization (healing).
Silver's antibacterial properties have been utilized to control infections for centuries, and its low toxicity makes it ideal for humans. Fluoride is a mineral from the earth, and most drinking tap water naturally has some level of fluoride. However, some municipalities, towns and cities add more fluoride to the water as a public health measure.
Fluoride significantly increases the rate at which tooth enamel can be remineralized by saliva and strengthens the enamel's resistance to harmful acids. In addition, fluoride also has antimicrobial properties, killing bacteria in the mouth that cause cavities. According to a recent article, fluoride toothpaste prevents cavities worldwide – As much as a 15–30% decrease in cavity formation.
SDF is sometimes reported to have a slightly metallic taste during treatment.
How is SDF used?
I rarely used sodium diamine fluoride as a general dentist because we didn't treat many kids. However, SDF is commonly used at pediatric dental offices. The pediatric dentist or dental assistant will isolate the tooth from contaminants. Next, the dentist will use a small brush to apply it only on the affected areas. It's applied one drop at a time and left undisturbed for about two minutes. It's incredibly quick and painless!
Did you know that the silver diamine fluoride formula is 38% silver fluoride salt, which is water-soluble by adding ammonia?
Because SDF is water-soluble, it's easily painted onto affected teeth in seconds. Dentists generally only use SDF on baby teeth because it dyes the affected tooth structure a black or brown color. To read more about the application process, check out the SDF Chairside Guide by the American Academy of Pediatric Dentistry (AAPD).
SDF is prone to stain everything it touches, so care should be taken during the application procedure. In addition, the tooth structure should be cleaned and free of plaque, food and other debris. Vaseline can be applied to lips and gums to protect against unwanted staining.
Recommended Reading:
Pediatric Dental Sedation (Helpful Guide)
Effectiveness & application
According to the AAPD, SDF effectiveness in arresting (stopping) cavity lesions ranges from 47-90% after just one application, depending on the size and location of the cavity. Front teeth have a higher chance of success compared to back teeth.
Recommended Reading:
Fluoride Varnish vs. Fluoride Treatment (What's the difference?)
Benefits
If your child has a difficult time tolerating drilling at a young age, SDF could be a fantastic treatment. Or, if your child has special health care needs that make it difficult to understand and cooperate during dental treatment, SDF would be helpful.
Remember that SDF is primarily used on baby teeth and is a great way to avoid needles and drilling while protecting your child against a spreading infection. In contrast, if your child has moderate to severe tooth decay already causing pain, SDF is not the best treatment.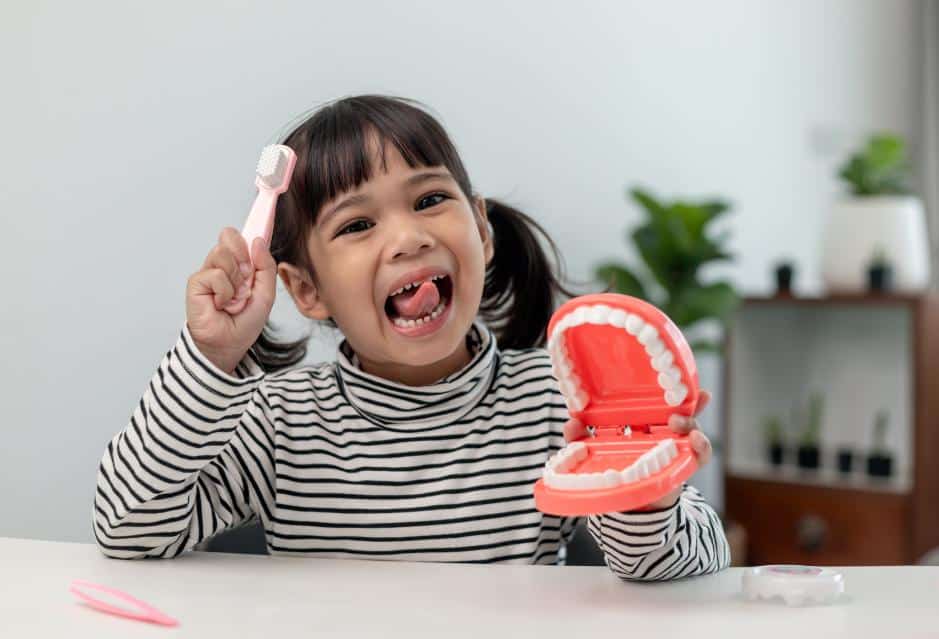 Benefits of SDF
Arrests cavities
Prevents pain & infection
Prevents or delays dental treatment
Noninvasive
Pain-free application
Simple application process
Timely and efficient (2 mins)
Recommended Reading:
Stainless Steel Crowns (Pros & Cons)
Risks & side effects
The most common side effect of SDF is the decayed areas will stain black. However, a healthy tooth structure will not stain. In addition, SDF may discolor dental fillings and crowns.
As mentioned earlier, it's essential to protect lips and gum tissue with vasoline as SDF will leave a harmless, temporary brown stain that is not easily washed away. However, the stain will disappear in one to three weeks.
Risks of SDF
Gum irritation
Metallic taste
Black or brown tooth stain
Messy application
Further reapplication treatments
No guarantee of treatment success
Recommended on primary teeth
These side effects may not include all the possible situations the manufacturer reported. If you notice other effects, please contact your dentist as soon as possible. In addition, avoid using SDF if you have a silver allergy. Keep in mind that SDF has less fluoride than one fluoride varnish application, which is also often used to prevent cavities.
Expectations after treatment
After the initial treatment, it's essential to follow up with the dentist in two to four weeks to confirm that the cavity has been arrested. Reapplication of SDF may be indicated if the treated lesions do not appear arrested (dark and hard). In addition, additional SDF applications can be completed at subsequent recall appointments as needed. The dentist will decide based on the color and hardness of the lesion or evidence of lesion progression.
When cavities are not restored after SDF therapy, biannual reapplication shows increased cavity arrest rates compared to a single application.
Frequently asked questions (FAQ)
My Experience & Expertise
Learning you have a cavity is a tough pill to swallow, especially for a child. The good news is that if the cavity is localized in a baby tooth, sodium diamine fluoride (SDF) can kill the cavity-causing bacteria and prevent tooth decay from progressing. It's a simple procedure that takes two minutes to complete without local anesthesia.
Talk to your dentist about this revolutionary cavity-killing treatment if you think your child has a cavity.
Knowledge is power when cultivating healthy dental habits. The more informed you are, the better positioned you'll be to prevent avoidable and potentially costly dental procedures for you and your family. Watch for future blog posts, where we'll continue sharing important information, product reviews and practical advice!
Sources